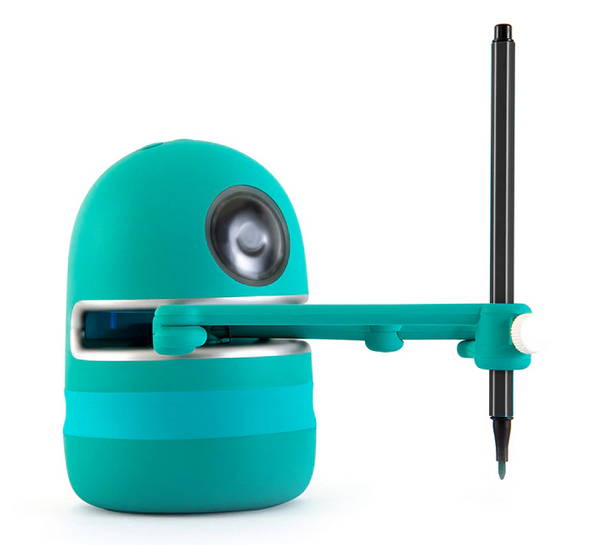 Quincy the Robot is designed to accompany your child in their crucial growing years and offer a unique way for them to play and learn at the same time. After years of research and designing, we have created this interactive learning toy that teaches children how to draw, spell, count, and read.
Quincy comes with 38 different cards and features a smart scanner under its eyes. Your child simply scans the card to allow Quincy to start the lesson. The robot also features a button at the top that lets them go to the nextstep in the lesson. With dozens of cards with pictures of animals, fruits, and objects, this robot teaches your child by drawing the picture directly on the workbook.
It's friendly voice and wonderful storytelling will keep your child engaged and make them look forward to every new lesson.
MAKES LEARNING FUN AND EASY

Quincy the Drawing Robot teaches children how to draw, color, read, and count. It features interactive quizzes and puzzles to maximize learning and fun.
INTELLIGENT AND INTERACTIVE
Quincy is designed to accurately draw every picture or lesson directly from the card to workbook with accuracy and ease.
Quincy guides your child with each step and allows them to go through all exercises at their own pace.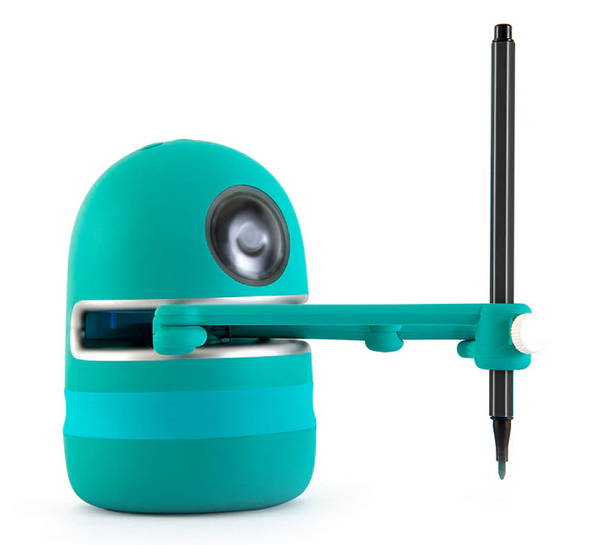 The friendly robot for your child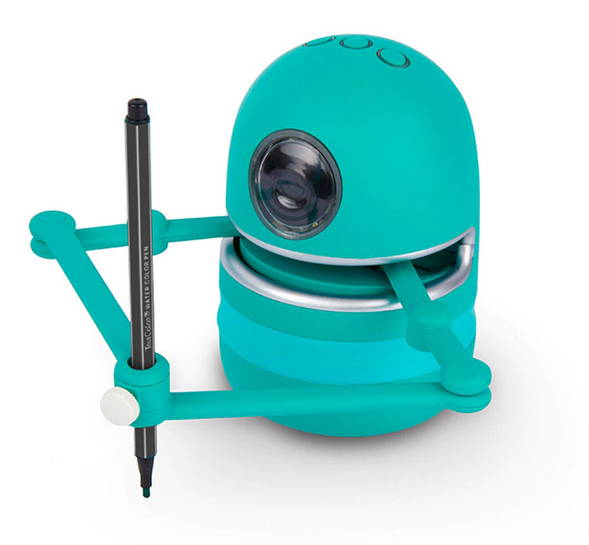 Quincy is USB rechargeable and extremely portable - allowing your child to enjoy it anywhere without any interruptions.
INCLUDES EVERYTHING:
The set not only includes 38 cards, but also 4 activity books, 2 pens, a user manual and a USB cable. MAX. shipping TIME: 48HOURS FREE SHIPPING WITH TRACKING CODE 100% SATISFACTION GUARANTEED

EASY & FREE RETURNS IN 14 DAYS

"It's a really nice product, my little girl is very happy with this. Fast shipping, thank you!!!!"
"He absolutely never stopped playing with Quincy for the entire afternoon. He didn't get to open it up until I arrived on Dec. 30.Once it was set up by his parents, he caught on very quickly with the usage of the cards of the letters by numbers shapes, counting for ages 3-10"
The friendly robot for your child